In this article we do not want to talk about the prices for bargirls or freelancers on the Philippines. We want to tell you how much money you should calculate if you want to date Filipina girls on the Philippines.
For example: You are planning to go on vacation in the Philippines with the target to meet nice and lovely women, maybe for a serious relationship. Here we give you a rough idea how much money you could need, to have a good time with a nice girl from the Philippines…
1: The first contact
If you want to meet girls from the Philippines you need to get in touch with them. You can do this in daily life what is absolutely free. Depending on where you are, it can work to find a girl from the Philippines in daily life. Especially on the Philippines the shopping malls, restaurants and cafes are a good place.
But there is also another solution: online dating. FilipinoCupid is in our opinion the best website to meet Filipinas worldwide. Not only on the Philippines but also in Hong Kong, Singapore, Dubai, cities in the US or Europe.
The registration at FilipinoCupid is absolutely free and so you have a fair chance to check out the members database without any cost. Of course the basic version is strictly limited and as soon as you want to get in touch with some girls you will need a paid plan to get unlimited messaging and so on.
The prices for FilipinoCupid are fair and so it will not cost you a fortune to give the whole online dating thing a try…
1 month: $ 34.99 (invoicing monthly and cancellable at any time)
3 months: $ 69.98 (billing every 3 months and cancellable at any time)
12 months: $ 139.99 (billing once, no auto-renewal)
Especially the 3 month subscription should be ideal to use the service long enough to get results and save money at the same time.

Cost: 0-69,98$
2: The first date
If you met your dream girl wether online or in real life you have to go for a first date. Although many women nowadays don't want to be invited on the first days, Filipinas are really welcoming this and it shows that you are a real gentleman.
There are plenty of options where you could go with your Philippine girl. Good restaurants with delicious food or nice bars with a view could be great and impressing places for a first date. If you meet your Filipina for the very first time on the Philippines the cost should be relatively low. Even if you are going to a really good restaurants on the Philippines and open a bottle of wine including a nice diner you shouldn't pay more than 50 USD for the whole evening. Prices are really low there.
Cost: 50$
3: The time after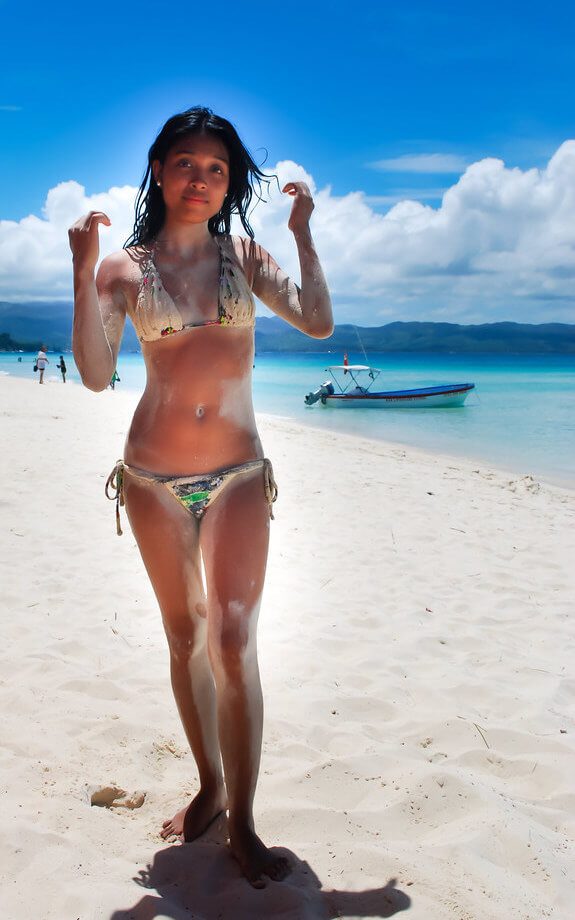 If you had a wonderful first date, then everything is open for more. Especially on the Philippines the life is really easy and if a girl is into you it might happen, that she will follow you really quick. So it is really common that you can invite her for several days on vacation. You might do a trip to Boracay or another nice place together and have fun. Especially if you plan to travel with your date, the cost could explode. Hotels, flights, food, all these expenses you should plan for you and your new girlfriend.
Otherwise the most hotels in the Philippines are good for two and so it is the same price as you would travel alone. So in the end only the flights, food and of course some shopping will strain you wallet.
Roughly we can say from our experiences you should calculate these extra costs if you want to take your new girlfriend onto some holiday in the Philippines:
Food & Drinks: 10-20$ per day
Flights: 80$ for return domestic flights
Hotel: no extra costs because the most rooms are good for two
A whole other thing is that one, that you might get addicted to travel the Philippines and to explore the country and see her again. Especially the regular flights between your home country and the Philippines will cost you maybe a small fortune. But that is a whole other story…


The best Filipio Dating website worldwide!