If you want to meet some new people, online dating and chats are very common. Especially if you want to protect your personal data and social media accounts, it is advisable to use chat platforms for dating until you know each other better.
There is always the possibility, that a scammer is sitting on the other screen and is trying to collect as many personal data of you as possible to use them later against you to extort money. Therefore play it safe and use dating websites and apps first until you meet each other in real life and you can be sure that there is no danger to unveil your real phone number or social media accounts.
In this post we gonna show you the best options to chat with Filipinas in the Philippines and all over the world!
FilipinoCupid
FilipinoCupid is the largest dating website to meet Filipina singles. FilipinoCupid also offers a very solid messenger function which allows you to chat with several girls you met on FilipinoCupid. Unfortunately the messaging is very limited in the free basic version. If you want to seriously use the FilipinoCupid chat to get in touch with girls you should opt for the premium plan. In our opinion the 3 month subscription is always the money worth. Read more about FilipinoCupid here…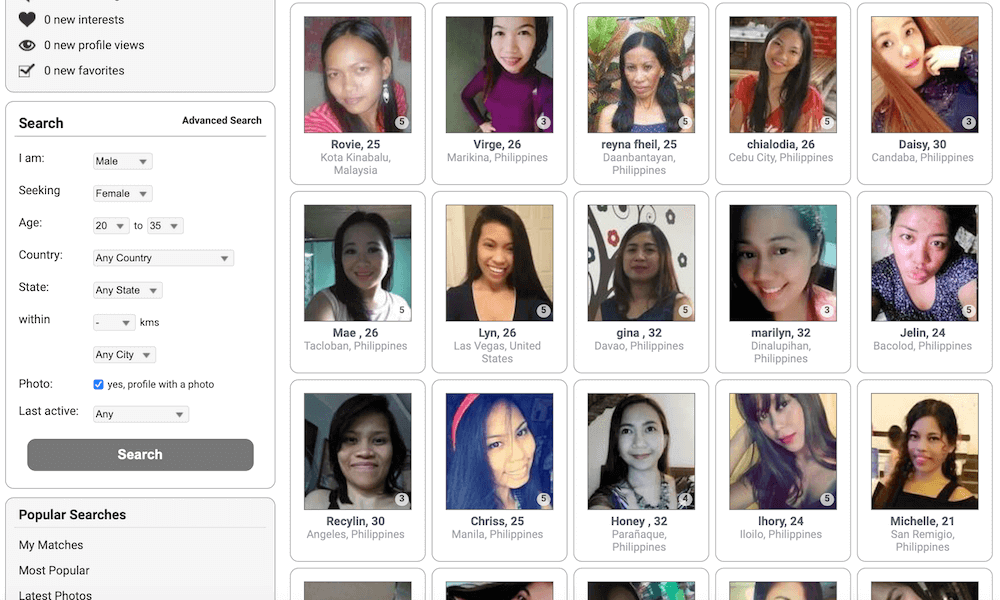 PinaLove
PinaLove is another dating / chat platform which offers a desktop version and application. It works really well on the Philippines, but abroad there are almost zero Filipina singles registered. FilipinoCupid is far better if you are also searching for Filipina women abroad.
PinaLove is great platform the find some girls on the Philippines and the registration is absolutely free. The messenger function is in the basic version limited. So you can send only one message and have to wait a while until you can send the next. An Upgrade to a premium plan lifts these restrictions. The highly recommend to register first for free, check the members database and then opt for the premium plan if needed.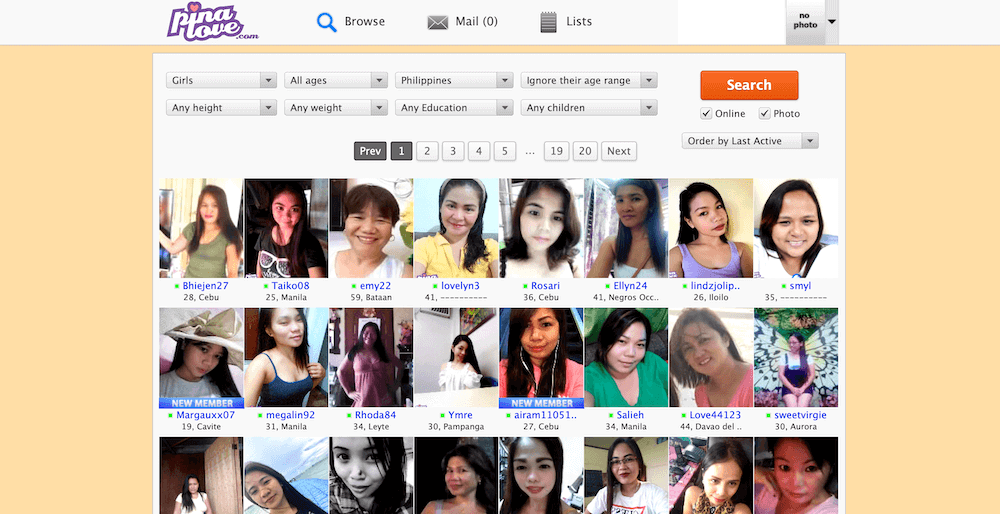 OKCupid
OKCupid belongs to the biggest dating platforms nowadays and is especially in Asia very popular. OKCupid is a mix between Tinder, Badoo and FilipinoCupid. There are many Philippine girls registered, no matter on the Philippines or in expat cities like Singapore, Hong Kong or Dubai. OKCupid offers you also a really good messenger function, which allows you to make the first contact in full privacy via the app. It is all free, give it a try.
Facebook Messenger
The Facebook Messenger is the most common chat messenger on the Philippines. Before you use the Facebook Messenger for online dates you should know the person already in real life, as there could be a risk of scamming you and collecting personal data. If you met a girl on the street or in a club it is totally fine to exchange Facebook profiles and use the FB Messenger to chat with your Filipina.
Whats App
You can also use WhatsApp. It is widely used in the Philippines but not as popular as in Europe or the US.
Line, Viber & WeChat
In Asia are also some other popular messenger apps like Line, Viber & WeChat. Viber is the most popular among those three on the Philippines. But also with Line and WeChat you might have luck. However, we recommend to use the Facebook Messenger instead.

The best Filipio Dating website worldwide!