Located north of Manila, Angeles City is one of the most popular places in the Philippines when looking for a good nightlife. About 2-3 hours drive depending on traffic, is one of the liveliest and most daring spots in Asia for all night fun, drinking and partying. Angeles is the premier nightlife venue in the Philippines and possibly Southeast Asia. We have attached what the nightlife in Angeles City will be like in 2022/23.
Nightlife in Angeles City 2022/23
Nightlife in Angeles City has always been pretty modest. But you could always party well and party until the early hours in many clubs. However, the pandemic has had a much greater impact in Angeles City than in Pattaya, for example. Some of the popular places no longer exist. A small nightlife update in 2022 2023 shows what's currently open (no guarantee).

Where is the nightlife in Angeles City?
The Angeles City nightlife can be divided into 3 areas. Outside of these places you will find very few if any bars. Better said, all other places are not worth it.
Walking Street / Fields Avenue
Walking Street may not be as big as Pattaya, but the classic image of neon lights makes this a place where you can find many young girls from all over the country. The women can be taken for a fee for the night. Here you will find many bars, restaurants, but also aGoGo clubs. It's the go-to destination for nightlife in Angeles City. But there are other recommended places.
Perimeter Road
The area around Perimeter Road in Angeles City is a good place to drink. Perimeter Road is also much more relaxed than Walking Street. Here you will find many of the original bars that existed during the Vietnam War. The strip of bars that stretches from Stampede to After School Bar is approximately 1 km long and filled with more than 25 bars, usually open from lunchtime until the early hours. You should visit the street early, as they close early in the evening.

Friendship
The northwesternmost edge of the entertainment district hosts a very wide range of bars, KTVs and massages catering to the Korean tourists. The "little Korea" area of ​​Angeles is not as well known to western tourists, but it is worth a visit.
The best nightclubs in Angeles City
We currently only know of 2 nightclubs in Angeles City that are open. The popular high society has closed its doors forever and is history. The Hammer Nightclub and the Mega Center are still open.
Mega dance center
The Mega Dance Center is relatively new and is located at the beginning of Walking Street, where Hammer Nightclub is also located. The club is a bit small but modern and good. There is a dance floor, but also private areas with seating. Personally, I find it very relaxing here. The women are good too and if you are looking for a freelancer, you will certainly find one quickly.
Hammer night club
The Hammer Club is the newest in Angeles City. This is especially popular with Koreans. Personally, I don't like the club at all. The club does not have a dance floor. There are tables and seating areas where groups always settle down.
Red light in Angeles City
There is no classic red light district in Angeles City. There are many bars where women could be released, as well as happy ending massages, but there is no red light in Angeles, such as in Pattaya with Soi 6, or only very small.
Many people think that Angeles City's red light district is on Walking Street, but that's not the case. Rather, it's the happy ending massages around Walking Street and Perimeter Road.
If one really speaks of a red light district in Angeles City, then the area around the Dau bus station is meant, since it feels like there are the most happy ending massages and short time rooms there.
Go Go Bars Angeles City
Most aGoGo bars are located on Walking Street. It's very hard to say which ones are the best as that's always changing. You have no choice but to go through all of them one after the other. Here I list some good aGoGo bars in Angeles City, where there is always something going on.
insomnia
Atlantis Club
doll house
ponytails
Vikings
Shipwreck Bar
Meet girls in Angeles City nightlife
If you visit the aforementioned places and their bars, you will quickly find a woman. However, if you are looking for something solid or serious, you should avoid these women. In our view, it makes more sense to find out about networking an online dating app and then, if you want, to make the nightlife unsafe. You can have fun without the girlie bars in Angeles.
Best Angeles City Dating Sites & Apps
FilipinoCupid is the largest Filipino dating site with over 5 million registered members. This has the advantage that theoretically there is a suitable date for everyone. To the FilipinoCupid review.
A relatively new dating app, but one that's completely free, is Flirteezy. What is special here is that many young women are registered who are looking for dates and relationships and not just offering their services. It is the perfect dating app to search for serious women for free. Find out more in our Flirteezy Philippines review.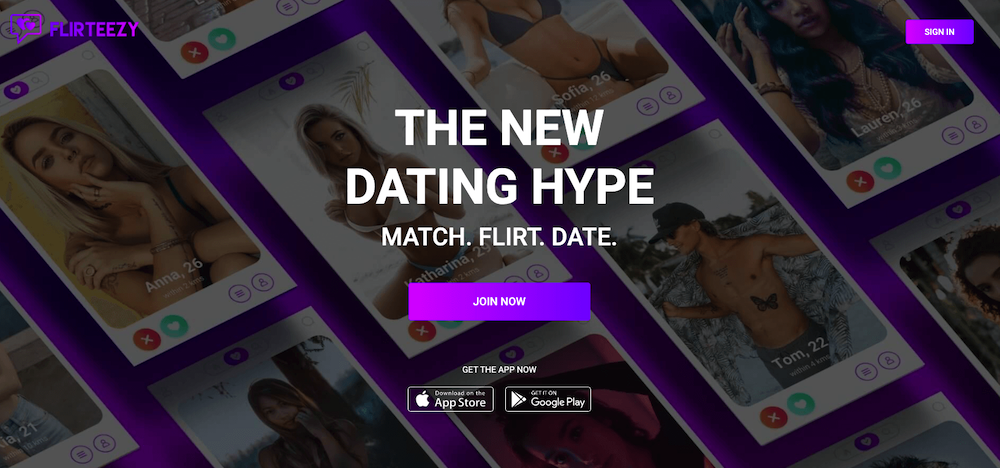 PinaLove is another recommended dating app that works very well in the Philippines. However, many of the women are looking for clients and offer their services. To the PinaLove review.
How did you like the nightlife in Angeles City and where have you had the most success with women? Please leave us a comment. More tips on hotspots are also welcome.