There are many dating sites for finding Filipino singles, but they all have to be paid for. Flirteezy is a free dating website that has some restrictions, but still offers more than any other. Enclosed we reveal which experiences we have had with Flirteezy in the Philippines and which chances of success one has. We checked at everything in detail.
Register with Flirteezy
As with most dating sites, signing up for Flirteezy is very easy. Either you just log in with your existing Facebook or Google account, or you choose a name and email. After a few questions about what you are looking for, you will get access to Flirteezy and start dating.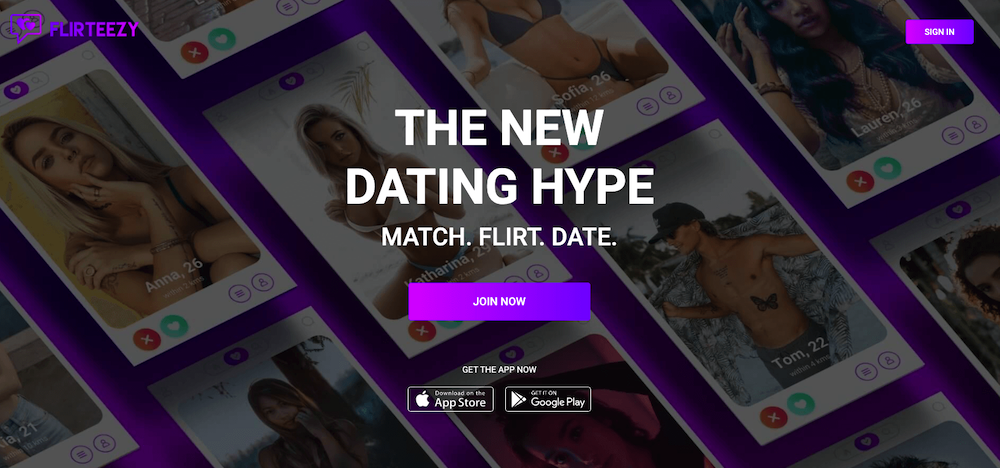 Overview and design
After logging in, you land on the start page, which has been kept very clear and modern. There you can see everything important at a glance and are not overwhelmed with advertising, as is the case with some other sites. The ease of use is very good, just as you'd expect.
In the upper menu you will find all the functions of the dating page, which we will come to later. Among other things, you have quick access to search and news. On the left side you can see the credit status, as well as some points to change the profile. On the right side you get to your own profile, but you can also find the button to upgrade your membership. In the main area you can already find some interesting members as well as your own favorites.
Flirteezy members
Members can be searched worldwide at Flirteezy. If you look around, you will (currently) find most of the members from Southeast Asia, at least among women. If you look for men, you can find them all over the world. Singles can also be found in all age groups. According to our assessments, most of the women are between 25 and 35 years old, the men between 30 and 45. Using the search function, men can also filter according to their own requirements.
Many of the members at Flirteezy are looking for dates and relationships. But many are just looking for fun. Friendships can be found, but most expect more. Due to the large number of members, there is something suitable for everyone.
There are already a large number of members in the Philippines. Especially among the local women there are a lot of attractive women who are increasingly looking for something serious. Many also stated that they were interested in having fun. We think the large selection is good, because something suitable can be found for every requirement.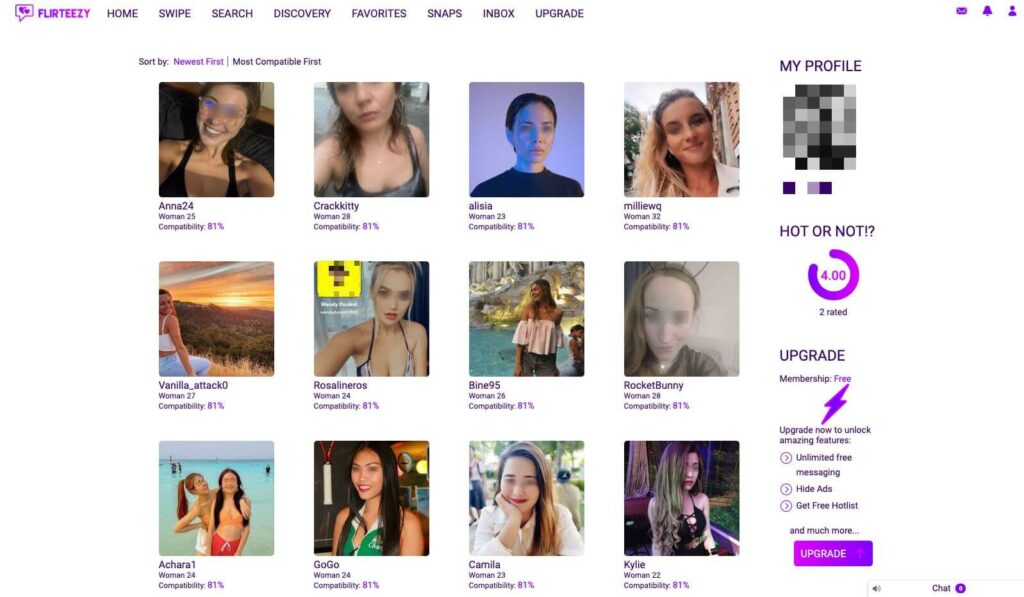 Special features of the website
Flirteezy is different from other apps and dating sites in that there is so much more to see and discover. Yes, there is a good search function and all other important functions of a dating website, but there are also some special features that we found very good. We have attached all of the features of Flirteezy and explain what they are good for.
Snaps: In this area you can find pictures of members, look at them, pass the time and rate them. Also good for finding new members.
Gifts: To break the ice and show interest, members can be given gifts. There are many differences to choose from.
Send credits: If you want to support other members, credits can be sent.
Swipe: Members can be swiped here, just like you know from apps like Tinder. The function is particularly practical and good on the smartphone.
Discovery: In this area you can see many members at a glance in order to find new, possibly suitable members.
Hot or Not Rating: Members as well as their pictures can be liked and rated. It is somewhat reminiscent of a social network. In itself a great feature that brings variety.
Video calls: With the Diamond membership, video calls can also be made with members. A great feature to prevent scams!
Flirteezy Premium
Flirteezy is a free, albeit limited, dating app. If you want to send messages, credits are required. You get this for free if you register daily. With a membership, no more credits are required for the chat, as it is unlimited. Premium memberships are much cheaper in terms of price. Still, for casual users, the credits are a better choice. In general, however, the prices are cheap.
The advantage of membership is that you can send unlimited messages, you can see who has visited your profile and you can comment on photos and read the Hot or Not reviews. With the Platinum membership you also get a hotlist boost and video calls can be started. The payment transaction is secure, as memberships are concluded and paid for via the Google Play Store or the Apple Store.
Gold membership price
7 days – $ 4.99
1 month – $ 9.99
3 months – $ 24.99
6 months – $ 44.99
12 months – $ 79.99
Diamond membership price
7 days – $ 9.99
1 month – $ 19.99
3 months – $ 49.99
6 months – $ 89.99
12 months – $ 119.99
Flirteezy Credits price
1000 credits – $ 10
2000 credits – $ 20
5000 credits – $ 45
10,000 credits – $ 90

Chances of success at Flirteezy
The chances are good that you will successfully find a date at Flirteezy and, with a bit of luck, a one night stand. As long as you make an effort and the profile is appealing and honest, nothing really speaks against it. However, when it comes to dating, you always need a bit of luck.
Many of the women in the Philippines are looking for a relationship, if you are looking for that, you have a very good chance of success. But casual gatherings can also be found in places like Angeles City, Cebu City, and Manila, even if some expect payment for them. Normal dates can be found anytime and anywhere without any problems.

CONCLUSION: Flirteezy
In our opinion, Flirteezy is one of the best dating apps currently available. Mainly due to the good offer in the Philippines. You can do a lot for free, the selection of members is very good and the chances of success speak for themselves. Everything important that you want from a dating site is offered. So I don't think it needs any further explanation. We recommend the Flirteezy app to anyone looking for dates in the Philippines.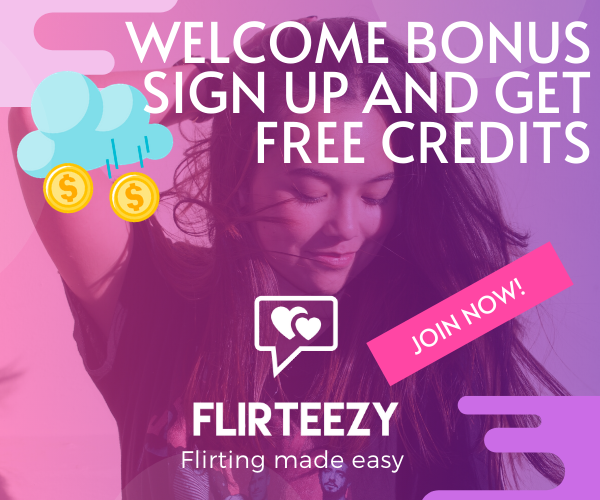 What is your experience with Flirteezy in the Philippines? Leave us a comment and tell us if you came on a date at Flirteezy.